Private Client Services (PCS)
Michael Lepore's Private Client Services or PCS allows you to seek out, save and keep up to date on properties that fit your criteria.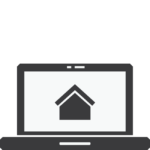 It is an excellent tool for pre-shopping, getting a feel for the marketplace and for learning what type of properties are available for what price range in your desired area.
Via Email Alert, the system will keep you up to date on property additions / changes /solds for your property selections – even before they are posted on REALTOR.CA.
Try our Private Client Services
Contact Michael
Connect with Michael Lepore to get listing updates,
Discuss selling your home, or for more information on a listing.